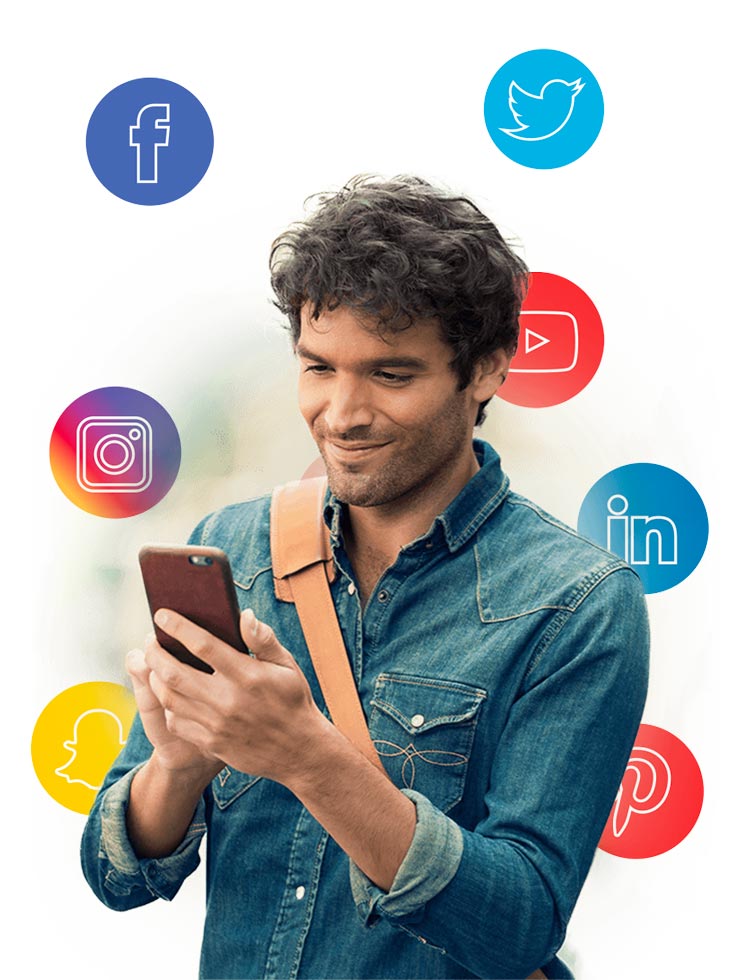 We use the most common and famous social media platforms such as Facebook, Instagram, Youtube, Twitter, Linkedin. We also create, customize, regulate and perform advertising substances and compaigns in key areas based on different criteria such as demographics, interests, and targeted and general consumer behavior.
Reach More
We use and promote you with social media tools to reach more audiences.
Spend Less
We will assist and help to reduce your spends to get the greater results.
Improve Your Social Media Presence
With our powerful manner to broaden logo focus amongst clients is to apply SMM to generate fans on associated pages of businesses and individuals.
With our SMM and Campaign Management, Icybee helps you increase the engagement of your social media posts and thus bring a network connection of people to the social media page and connect the audience's interest in the services. Or products promoted by the company or individual on social media.
To develop your company fame we develop social media advertising compaigns which brings high demand to your website, also this makes to your sales and leads more. We have unique digital marketing method which aims to increase brand your brand awareness and builds the brand trust and makes positive impact.
Achieve Business Goals Through
Social Media Marketing
Improves and increases website traffic
Creates sales leads and conversions
Creating a brand identity
Target a specific audience and ensure connectivity with post-boosting
Engage the audience with content
#YOU DREAM, WE WILL MAKE IT
Let's Build Your Project